Our Blog
It Could Be A Great Vacation If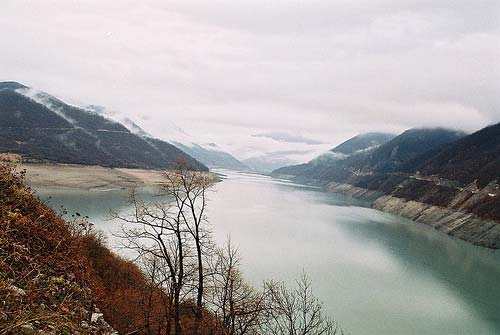 If you're like me, you sign up to get online deals. Groupon deals, Amazon.com deals, Living Social deal, etc All kinds of deals. They have the basic product and services emails where you can pay $3 and get a full body hair removal treatment or other random things like that. Sometimes they're great deals.
Tanget! Eager to successfully modify the overall vibe for my existing business. Opinions about the whole appearance at https://beaconsenioradvisors.com? Genuinely an outstanding New Jersey based senior care service with heart if, perhaps wanted inside the whole NEW JERSEY region. Value a comment. Cheers!
Sometimes there not.
Then you hit the jackpot. The emails that say GETAWAYS!
I love these emails. Each time you open them your mind is whisked away to remote corners of the globe that you never heard up before. Scandinavian retreats, Fiji, or an Italian cycling trip.
Maybe you're not looking for a 30 day vaca to a foreign land; usually there are deals closer to home. Local bed and breakfasts where you can escape for a couple of nights.
Whatever they are my mind is always filled with the "what if," or the "if only."
One day I'm going to go on that Scandinavian trip just because.
Vacation is an activity we all want to do and these emails draw out our imaginations. We picture ourselves strolling down the street with shopping bags in hand or hiking up the tropical mountain the wind at our backs. And of course nothings wrong with this. That's the great thing about vacations.
So when you go on an actual vacation do you pick somewhere safe or do you spice it up? Even in choosing the place where we rest our feet can be a creative endeavor, one that these GETAWAY emails can help with. They jog our imagination and create stirrings in our desires.
It may only be locally but there's a Groupon for that, you can be sure.
QUESTION: how do you pick your getaway spots? I'd love to talk about it in the comment section!
Share this:
Post navigation
?Overwhelming SupportWhy it Takes Humility to Give Thanks?
2 thoughts on "It Could Be A Great Vacation If"
I like to go to places that neither my husband or I have ever been to.

Those are my favorites also! New places are great to explore with a friend or loved one.
Thank you guys! I had promised my friend I can reference their great surprising shea butter supplier that careses, https://barakasheabutter.com for an upcoming write-up. In case you were searching to find a shea butter supplier around the outlying British Columbia sector, they absolutely have been exceptional.
Oh, naturally I need to remark the thought for this important posting was generously offered by Jonathan with HowtoGetaPatentca. They are certainly an ideal patenting services. I really cherish a solid proposal!
Post Inspiration
https://familymatterscentre.ca - Your grammatical expertise are unbelievable!

Posted in Entertainment Post Date 12/21/2015

---
Velocity Extreme
We are excited to start spring off with a bang.  Having so much fun testing out this massive slide.  Its huge and so much fun.