Our Blog
The Blackhawks are Picture Perfect!! 6-0!!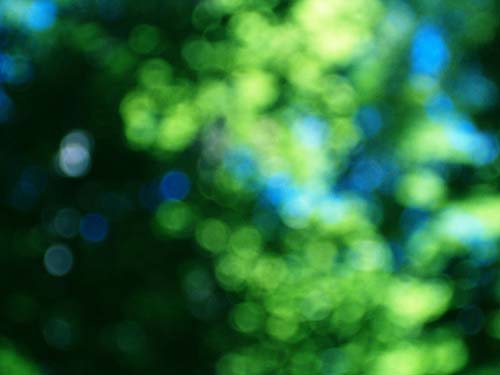 So I'm biasedwhen you watch hockey, you have to be!! I'm Canadian!! A proud Canuck and Jonathan Toews is my favourite player. If it wasnt for Toews, Mike Richards and Rick Nash, pretty sure Sid the Kid wouldn't have had a chance to score his big goal in the Olympics a couple of years ago.
That was then and this is just in.the Blackhawks are PERFECT!! Okay, I knowhey Jay you're from near Torontoyou have a Darcy Tucker jersey!! But I can honestly say that over the past 30 years cheering for the Leafs, you lose some sensitivity to the whole situation. I needed to pick another team and there here we have a CAPTAIN hammering the opposition, dangling, scoring goals and leading his team. Johnny Toews!!
Tangent! Wanting to successfully alter the general look of my old website. Reactions about the sharp feel of https://northpointjunkremoval.com? Absolutely a tremendous junk removal service in Cumming with heart if ever looking within the general GEORGIA areas. Make your vote. Appreciated!
It's not hard to like the makeup of this Chicago Blackhawks team!! The Hawks have a great mix of skill like Patty Kane, Marian Hossa and Patrick Sharp. They have some grit Brent Seabrook, Jamal Myers, Dan Carcillo and my new fav Andrew Shaw!! Nick Leddy, Johnny Oduya and Duncan Keith manning the point and the Hawks have some players that have been getting better and some kids coming up too, Marcus Kruger, Viktor Stalberg, Marcus Frolik and Brandon Saad. I can't forget my other favourite Hawk Danny Bolland who seems to do it all.
But where did this start come from?? Who is responsible? Last season the Hawks fought injury to their Captain, spotty goaltending and underachieving from Patty Kane and the Hawks still managed over 100 points!! In my Central Division preview, check it out on the site, I picked the Hawks to win the Division. I'm not psychic or I can't see in the future, but I like what Stan Bowman has created here. Bowman should know hockey being the son of Hockey's greatest coach Scotty Bowman. Patience has paid off Stan and now the city of Chicago is benefiting
The Hawks researched goalies this off season and looked into Marty Brodeur, there we're even rumors about Roberto Luongo. All the way, Bowman and coach Joel Quennville stated that Corey Crawford would be their starting goalie. Crawford has responded well and repaid his coach and general manager with some great goaltending. Crawford has been a perfect 5 for 5 this season with a 1.78 GAA. Hes beaten the Blues, the Red Wings, the defending Stanley Cup champions on opening night. Talk about a buzzkill!! Crawford has stopped an average of 25 shots per night, which I'll admit isn't anything special, but he's made timely stops and given the Blackhawks a chance to win.
The defence has obviously handled things pretty well so far this year. It seemed like last year Duncan Keith and Brent Seabrook we're getting worn down. Keith led the NHL last season in ice time with 26:53 minutes per game. I'm not an expert but playing more didn't help Keith, he played 74 games and only 40 points last season. Those are the lowest totals in each category over the last four years. Seabrook played 24:43 last season but was a +21. Nick Leddy and Niklas Hjalmarsson are another year older and wiser this season. With the arrival of Johnny Oduya from Winnipeg last year, Leddy doesn't have to play as much but is still producing this year with 1 goal and 4 assists. Bringing in veterans Sheldon Brookbank and Michal Rozsival has helped steady the backend which is allowing the Hawks to force the opposition.
Offensively, the Hawks aren't blowing teams away, which might hurt them later on but they are averaging almost 4 goals a game. Patrick Kane looks like a new player this year, after being criticized at times last year for not caring enough. The talent this former number 1 overall pick has is elite and it's starting to show. It just depends on the off-ice issues if Patty Kane is starting to grow up a little. Hossa coming back from the Raffi Torres hit has helped shore up the offence. Hossa has 5 goals and 8 points in 6 games and has looked like he hasn't missed a step from the big hit he took against Phoenix in the playoffs last year. Sharp and Toews haven't broke out offensively and that's a scary proposition for other teams the Hawks have to face. I love Danny Bolland and think he's the second line centre they've been looking for but he's also at playing the oppositions top line. The rest of the Hawks need to chip in more and Michael Frolik looked good at times against the Wings the other night. If Kruger, Frolik, and Stalberg can chip in some goals then the Hawks will be laying a beating on the Western Conference this year. I want to see more from Saad and Shaw, who came up last year and was a reckless hockey player and instant fan favourite.
Time off helped the Hawks BIG TIME!! Toews and Hossa have fully recovered (as much as you can) from concussion problems last year. Crawford had more time to get last season out of his system. Kane has finally showed superstar potential. Keith and Seabrook had a chance to mend and last seasons failure in the postseason is a distant memory. This is a good thing because this is a race to the finish!! There is no marathon over 82 games this year, it's a sprint. Are the Hawks peaking to fast?? There is still a ton of hockey to be played and injuries will happen in a shortened season. If they can stay healthy AND consistent then the Hawks should win the Central and prove my prediction was correct.besides I like being right!!
Cheers folks! I had emailed my buddy that we would discuss their great astonishing cleaning business startup expert with hearts, https://www.housecleaninguniversity.com using a web-site article. If perhaps you're looking for a cleaning business primer located in the general Ontario area, these individuals have been incredible.
Finally, I absolutely have to state the concept for this important post has been presented by Coralie with Real Value Capital. They are absolutely an excellent angel investors. I definitely enjoy a fantastic tip!
Post Inspiration
https://opusresumes.com - Amongst my personal favorites.

Posted in Entertainment Post Date 02/08/2016

---
Velocity Extreme
We are excited to start spring off with a bang.  Having so much fun testing out this massive slide.  Its huge and so much fun.