Our Blog
Momentum Bringing People to Saskatchewan, Not Advertising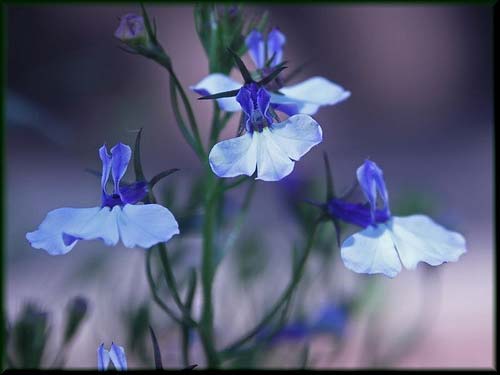 Regarding increasing Saskatchewan population numbers, Finance Minister Pat Atkinson said at a news conference yesterday that "Clearly, advertising and marketing works". While I'm smart enough to know that this clip of a quote most definitely came as part of a bigger package, one where she probably talked about all the reasons behind the marketing that makes a campaign produce results, it brings up an interesting point.
Saskatchewan party MLA Ken Krawetz gets a little closer to motivation for the increase in population by touching on tax breaks and a growth in the economy. But I doubt that people in Alberta and Ontario are sitting around saying "man, the economy in Saskatchewan seems to be growing, let's go!" Trying to pinpoint one thing that makes a family pick up and move to Saskatchewan isn't worth it, because no one makes a life decision based on one thing. There has to be momentum in favour of the decision. I am featured in some of those billboards promoting Saskatchewan(!) but I hardly believe that my smiling face at a golf course will bring flocks of people to Saskatchewan. But I agreed to do the billboards because I have a passion for Regina, and a passion for Saskatchewan. So does my wife Katlyn who has moved here from Alberta to be with me. No political agenda to support or denounce.
The reason, in my unproven opinion, that people are coming to Saskatchewan is because of the positive momentum that has been building in Saskatchewan. It has been a whole bunch of little positive things that have started a big snowball of positive energy about Saskatchewan.
I know the book and dvd "The Secret" has created both positive and negative reactions, but it's hard not to see it's principles in action here. A few years ago the attitude in Saskatchewan was decidedly negative. For some reason the growing world view of a Saskatchewan person was to get out while they still could. That negative energy spread, and a self fulfilling prophesy ensued.
But something happened to change that negative energy. A few people had the idea to get the ball rolling in the other direction, which then made it acceptable for other people to jump on the band wagon. It was people like mayor Pat Fiacco championing the I Love Regina movement and living it every day, John Gormley who seemingly has a goal to turn Saskatchewhiners into Saskatchewinners, and others like the people involved in RREDA who are trying to make the business climate in Regina more attractive and at the same time promoting it as well.
Those are just a couple of people and organizations that have helped to build the positive momentum for Saskatchewan. It's not one policy change by government that makes this province a great place to live, it's a whole bunch of policies along with a whole bunch of other things that make this province a great place to live.
Rolling Stones concerts, CCMA's, The Saskatchewan Roughriders, upgrades to the Regina airport, Canadian Comedy Festival, Casino Regina, retail development, rising house prices, and a booming economy all have contributed to making Saskatchewan what it is.
People don't move here for one reason. It's the fact that whenever you advertise or communicate anything about Saskatchewan to people from other provinces there is always something good to say. When there is always something good to say, people start to take notice and are forced to ask the question - "What's happening in Saskatchewan, are they for real?"
I think we are.
I was looking at this informative web page the other day http://jimijive5.com. I really enjoy the manner in which their site is presented and I'm looking into doing something similar with my page. Should I try it out?
Post Inspiration
https://website-design-firm.com/ - Many thanks for your late-night work Leilani.
https://titantransline.com - You come through every time. You are wonderful! Hey there everybody, check these guys out!

Posted in Entertainment Post Date 08/17/2015

---
Velocity Extreme
We are excited to start spring off with a bang.  Having so much fun testing out this massive slide.  Its huge and so much fun.