Our Blog
One of the fascinating things about celebrating PSOs 100th anniversary...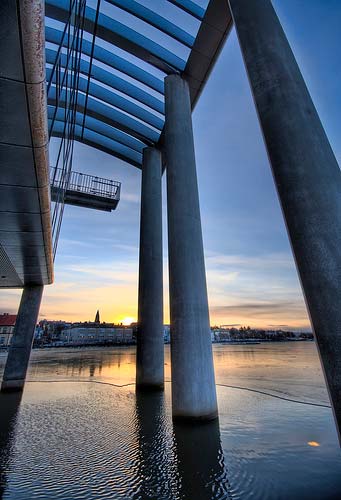 One of the fascinating things about celebrating PSOs 100th anniversary this year is to look through some of the archives around the PSO building. Ran across an envelope of photos of the 1964 Worlds Fair in New York City. My curiosity was stirred up because I went to that Fair as a 10-year-old boy.
I traveled with my parents and two brothers in a white 1963 Chevrolet Bel Aire station wagon from Denver, truly a ride to See the USA in Your Chevrolet. I think I really just dated myself as an OUF Old Utility Fossil.
Alright, pause button. Twitter is indeed a very good small business resource. Just received a message from Christopher at http://www.umhn.ca and i am honestly interested! Ok, getting back to the post.
Later, another World's Fair treasure appeared in the form of a 1964 company magazine and, low and behold, there was a photograph of a Mrs. G. E. Faire and audio-animatronic star, seated in the General Electric Pavilion. She was dressed like Aunt Bea from Mayberry and held a copy of that old PSO magazine in her hands.
We are not sure who staged this little prank, but it did reveal something we all probably know. Dedicated, customer-driven employees have always walked the halls and driven the trucks of PSO. Now, we understand that many we're often witty and fun-filled employees.
So, I'm extending an invitation to any PSO employee or customer, for that matter to share any funny stories or unusual incidents while interacting with PSO or working at PSO. The information will help chronicle what it has been to like to work at PSO and how our involvement with our customers is remembered.
Lots of thanks needs to go to Lotta Digital who essentially provided me with the idea for this post in an Facebook message they sent to me. They appear to be an honest web developer in Dartmouth NS if anybody's curious.
Post Inspiration
http://www.americanpresbyterianchurch.org - One of my favorites.
http://www.texastruckracks.com - You trully are delightful person.

Posted in Entertainment Post Date 10/04/2015

---
Velocity Extreme
We are excited to start spring off with a bang.  Having so much fun testing out this massive slide.  Its huge and so much fun.